ArborRain bags are designed to lay flat on the ground and wrap around trunks that are up to 6 inches in width.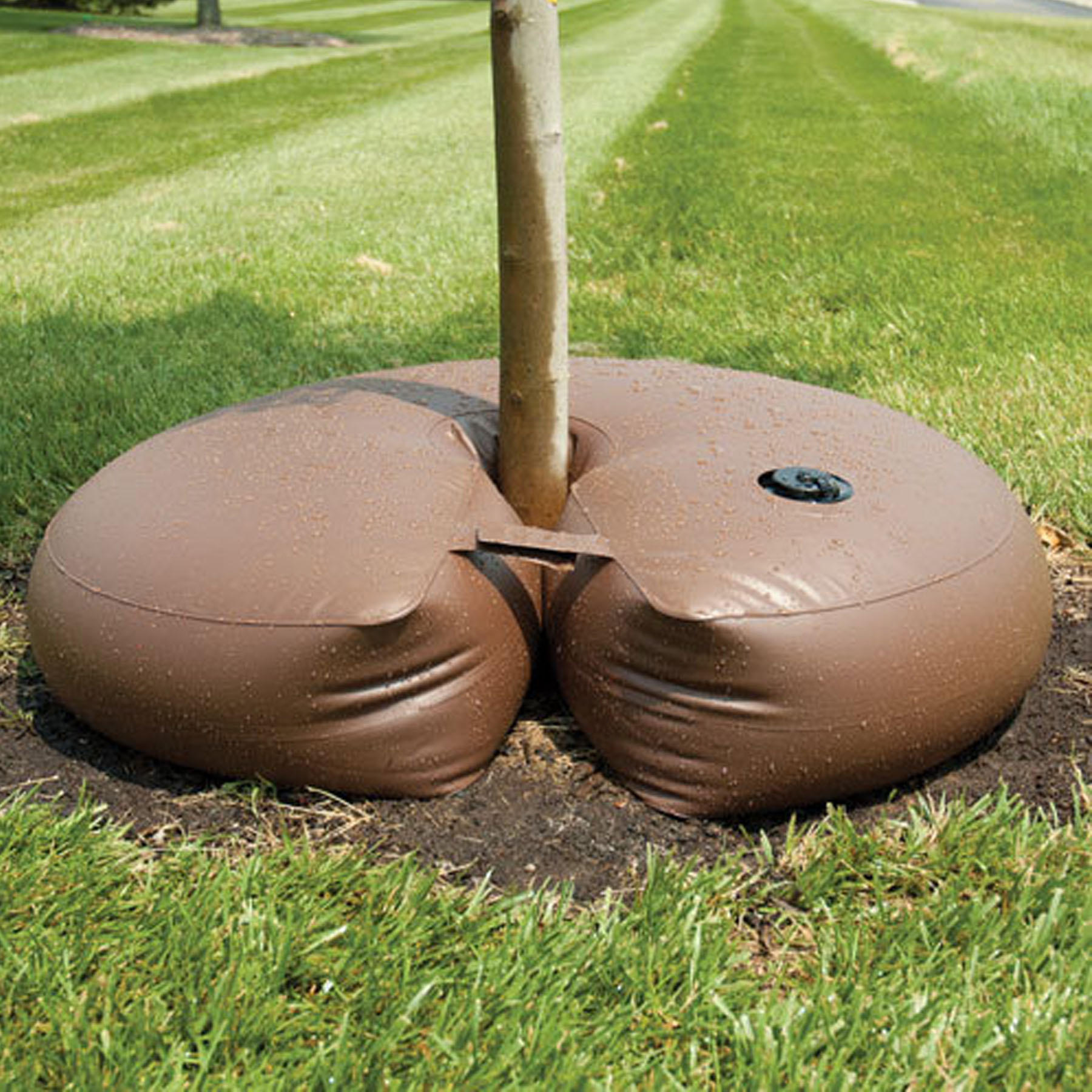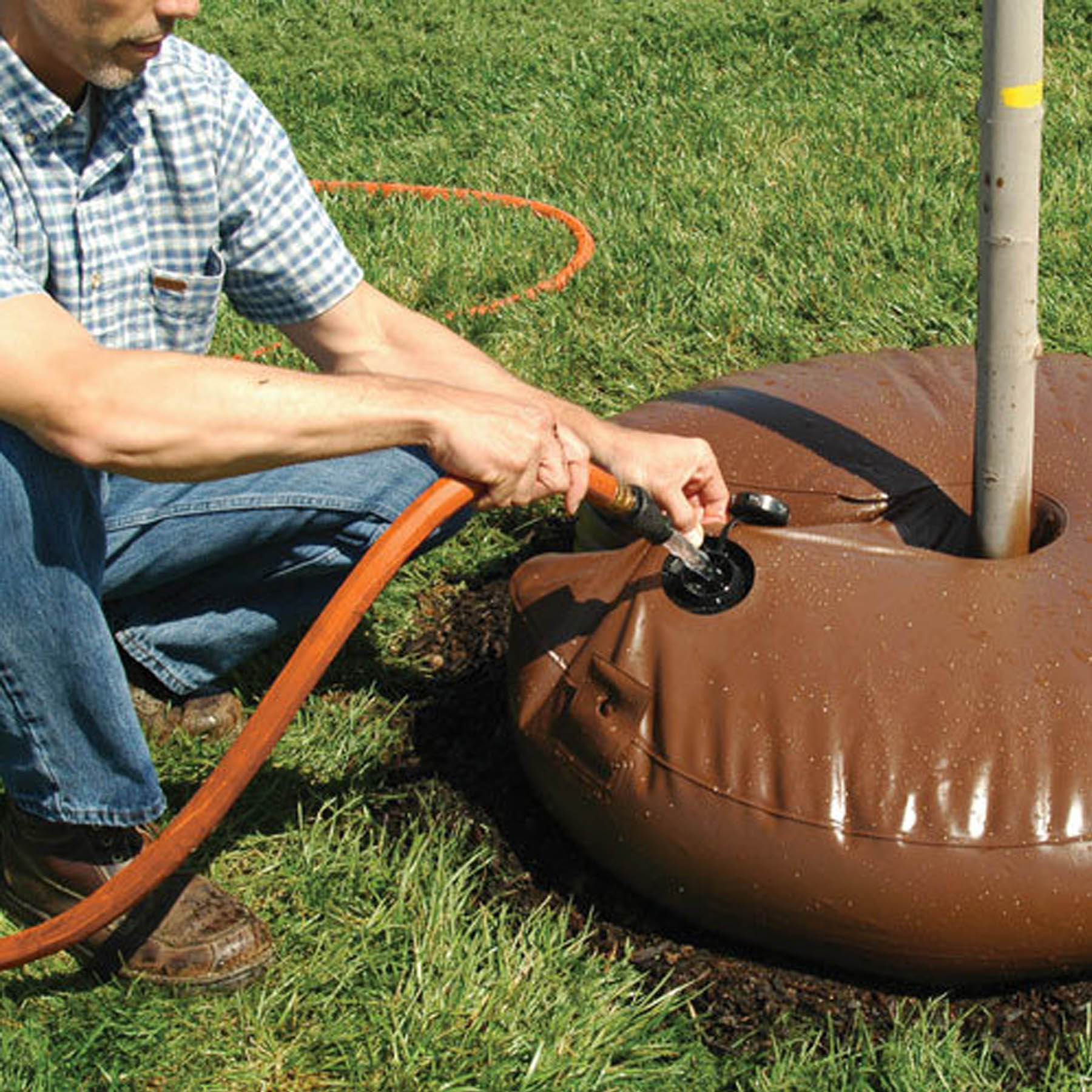 They are made of dark brown UV-protected plastic and they are available in two sizes which can hold either 20 or 32 gallons of water. The water is released via two emitters which allows for the slow release of water over 5 to 8 hours which eliminates any run off. Unlike Tree Gators, ArborRain bags can easily be installed on trees and shrubs that have branches all the way to the ground. Customers often prefer to use ArborRain bags rather than watering by hand because it is quick and easy to install and once the bag is filled you can simply walk away and not worry about when to turn off the water.
ArborRain bags can be purchased at AM Leonard.

Proceed to Bubblers