This is a very frequent question that we get from our customers, and the answer is yes, Winter is a great time of year to plant trees. All of the trees that we sell are meant for North Texas and the weather that comes along with it. That includes the brutal Summer heat, and the occasional freezing Winter temperatures. We also like to remind our customers that our trees live happily on the farm in containers above ground, and that once planted the trees are even happier in the ground where it is warmer.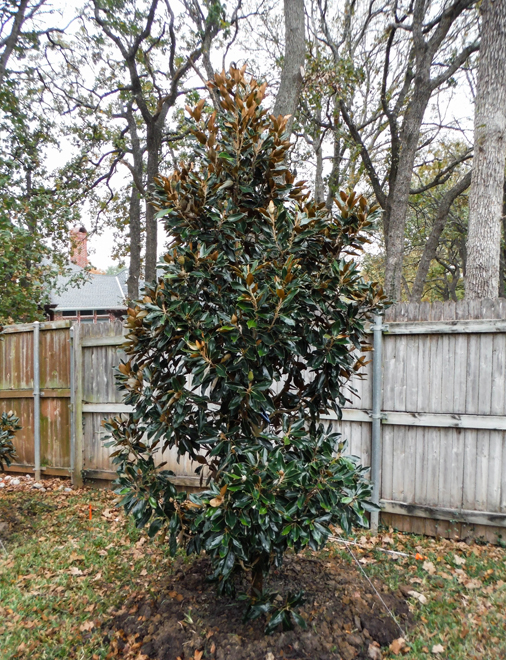 Something interesting about trees planted in the Winter that many people do not know is that the roots still grow in the Winter. No matter if the trees are dormant, decidious or evergreen; the roots will continue to grow in the Winter.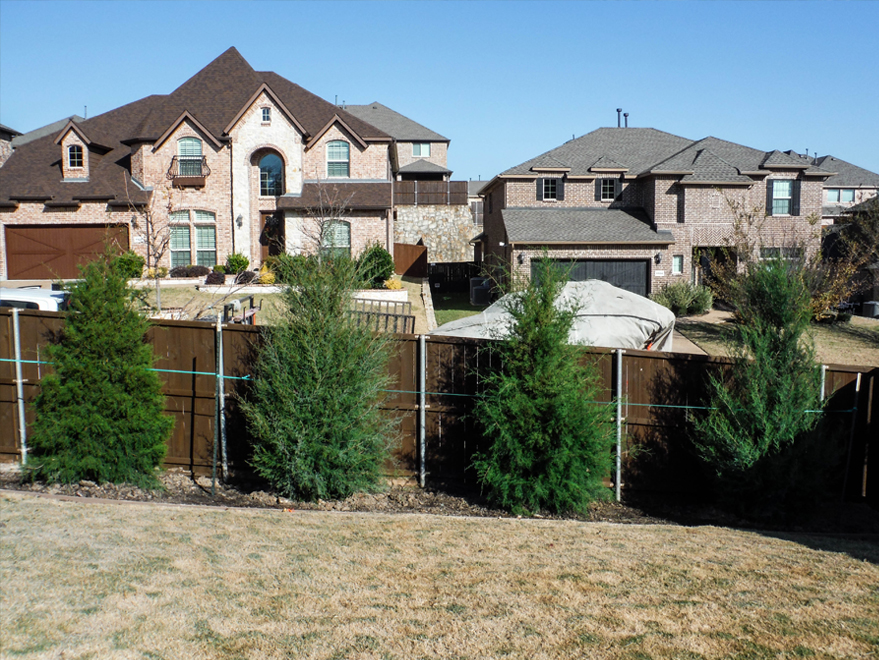 Since our trees are container grown we are able to plant our trees year round with no issue. I am not sure where the rumor that planting container trees in the Winter is bad origionates from, but I am going to just guess that most people confuse container grown trees with balled-n-burlaped trees. Container trees are grown in containers from the very start, and have 100% of the roots when planted.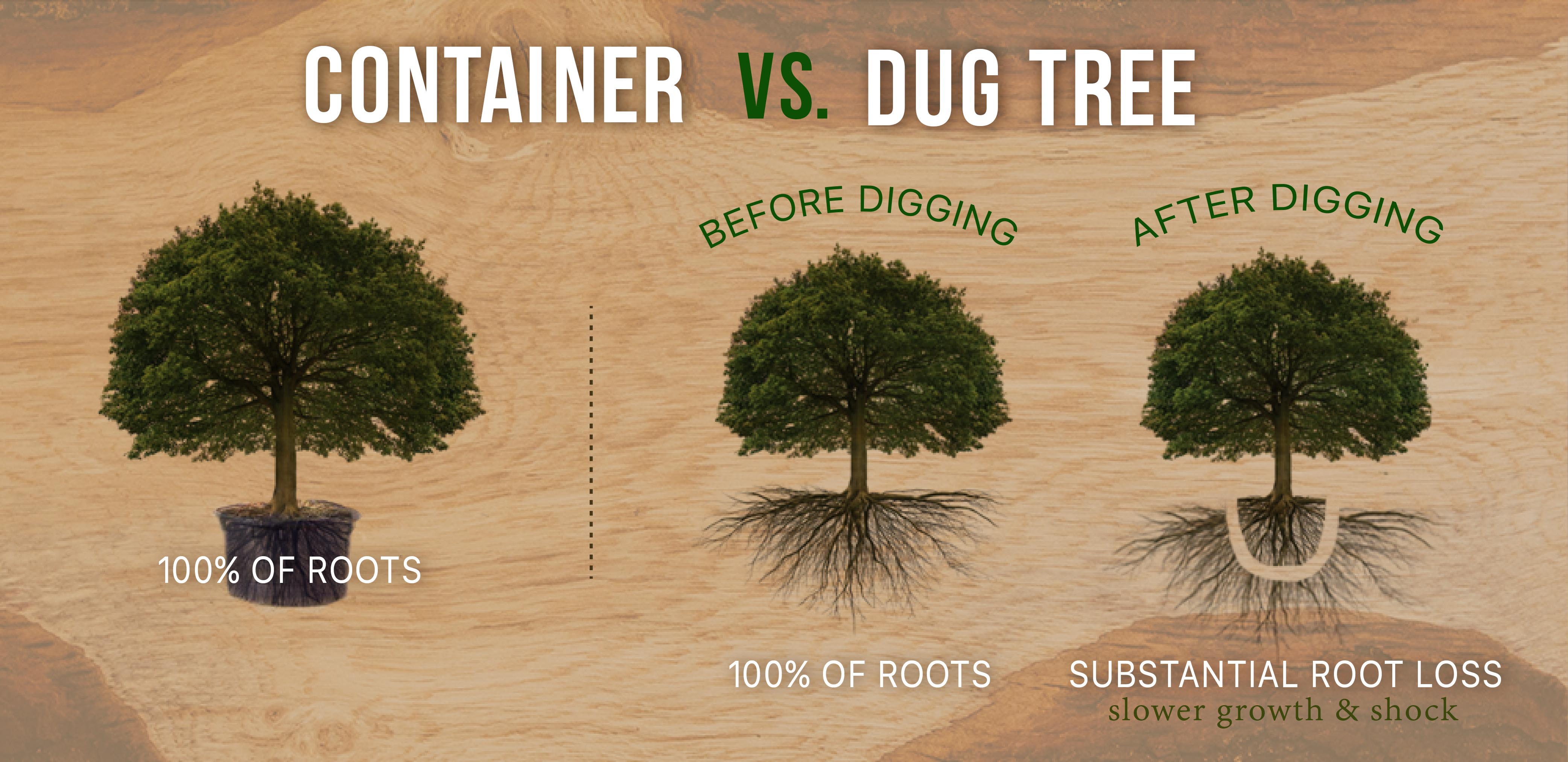 Container trees do not go into shock when being transported and planting. Balled-n-burlaped trees are dug up out of the ground during the winter and fall usually, and a large amount of roots are damaged during this process. The trees are then wrapped in burlap and then transported to the retail farms. These trees do experience stress and shock during this process and it lowers the success rate on them. This process also slows down the growth in the first year or two since the tree is using a large portion of it's energy to regrow and heal it's root structure.  Treeland Nursery sells container grown trees, and because of this our trees have a higher sucess rate, and do not experience any shock when planted in the winter or any other months for that matter. You can learn more about Container vs. Dug trees by clicking here.
The most important factor for our customer's success with their newly planted trees, no matter what time of year the trees are planted is the watering. We estimate that 95-99% of our customer's tree loses are due to underwatering. In order to combat the chances of loosing any trees due to watering issues, we provide customers with detailed watering instructions to follow. Customers just plug in a few details into our tree watering calculator, and detailed instructions are instantly created. Lawn & flowerbed sprinklers and the occassional rain do not provide enough water for newly planted trees.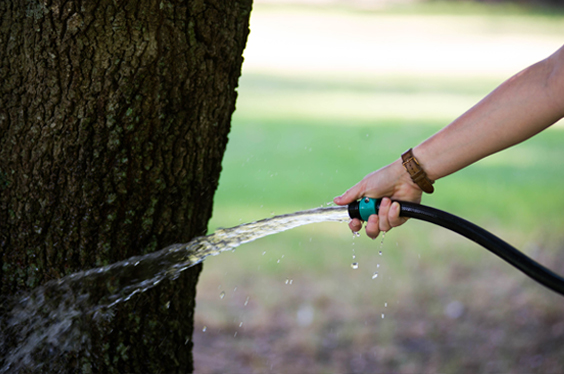 We want our customers to have the most success with their newly planted trees, and we would not even allow the planting of the trees in the Winter or remainder of the year if we did not feel that it was safe or healthy for the trees. In addition to offering the longest warranty in the industry, at 18 months, we offer the best customer service before, during, and after tree plantings. Customers are strongly encouraged to contact us at any time if they have any concerns about their trees. We provide expert advise based off over 30 years of experience, and instructions for our customers.
If you are ready to start planning your privacy screen or shade tree project, please make sure to give us a call or visit the farm. We have the largest inventory in North Texas, and lots of great options for all of your yard needs.
-Denise