Celebrate our beautiful DFW landscapes and get inspired by attending one of the local garden tours near you. I took care all of the googling and put together the most organized list for all of my fellow garden tour fanatics. Also just typing out loud, but wouldn't this be the cutest date idea ever?
Checkout my organized list below and please attend as many as you can. It's such a unique experience and I as always like to give the utmost gratitude to all of the homeowners, organizers and volunteers that make these tours possible. I can't be the only one that sees a beautiful frontyard and has to wonder what is blooming behind that fence. This gives you a chance to peek into another world and to learn and share from each other. Be sure to check back for more updates as the dates near and I will update my blog as needed. Most all of the tours are rain or shine so pack an umbrella just in case. It poured last year and my Mom and I did not let that deter us from a fun event. I remember us laughing about how crazy gardeners and we were surprised, but not really that so many kept on touring along. We already know that we are not afraid to get dirty, so what's a little rain right?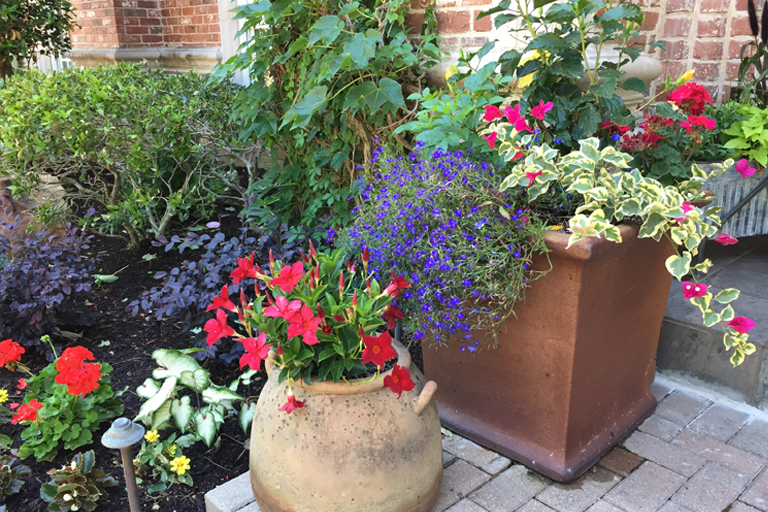 When: Saturday, April 30th 10am – 4pm & Sunday, May 1st 1-5pm 2022
Where: Dallas, Texas – Exact locations are released as the date nears
Cost: Tickets are $15 in advance if ordered online or $20 if purchased at the event.
The Master Gardener Spring Tour features seven gardens offering a variety of styles, sizes, plants, and landscape characteristics. Trained Master Gardeners will be on hand to answer questions.
The tour focuses on gardening techniques for North Texas, including the use of native plants and Earth-Kind practices. They are encouraging visitors to take pictures and interact with the garden owners to learn more about how each garden took shape and to get ideas, solutions, and information from some of the best gardeners in Dallas County.
When: Saturday, May 7th 2022 | 9am-4pm (Rain or Shine)
Where: Denton County – Visit their website for exact addresses
Cost: Early bird tickets are $15 and sold until May 6th.
Regular ticket price at the gate is $20.
This tour features 4 beautiful Denton County Gardens with one of the homes in Pilot Point and 3 in Aubrey, TX. Two of the properties include an optional Nature Walk guided by volunteers from the Texas Master Naturalist- Elm Fork Chapter. Vendors of unique garden-related items at one location.
Through self guided tours you will be able to see how each homeowner worked with issues in their yards and how they developed their landscapes and spaces. Camera use is allowed on the tour. Master Gardeners will be available to answer questions at each residence.
When: Sunday, May 15th 2022  | 12-6pm (Rain or Shine)
Where: Fort Worth, Texas – Exact locations are released as the date nears.
Tickets: All tickets $40 each
Ticket sales begin April 1st. Visit the website for more info.
Tour Tips:
-Sturdy shoes are recommended.
-Strollers are not permitted beyond the front check-in table.
-Pets are not permitted & no food allowed.
-Photography is limited to the plants only.
-No refunds allowed
This tour is was one of my favorites that I attended last year. It's hosted by Historic Fort Worth, Inc. in stunning historic neighborhoods. This is their 17th year hosting and this tour will showcase 5 private  gardens in the Westover Hills Neighborhood. Each garden tour will also feature an artist who will be painting live and they will also have art for sale.
When: Sunday, May 15th 2022 | 10am-5pm (Rain or Shine)
Where: Dallas, Texas – Exact locations are released as the date nears
Cost: Online Tickets are $15. They also sell tickets at the gate, but pricing is unknown.
This tour always features the most modern and creative designs. A special bonus is that these neighborhoods are home to many talented artists who will have their unique creations for sale in the gardens. Below I have created a recap using pictures from their 2020 tour featured on their Facebook page.
Before you tour the gardens make sure to attend their plant sale that is open from 10am-3pm at 9302 Alta Mira Dr. Dallas, TX 75218.
When: Saturday, June 4th 2022  | 9am-12pm
Where: The Gardens at Meyers Park
7117 Co Rd 166, McKinney, TX 75071
Tickets: No cost
Tour Tips:
-Pets are not permitted.
-Photography is allowed.
Enjoy a self guided tour through the Meyers Park gardens. These gardens are maintained by the Collin County Master Gardeners and their Master Gardeners will also be available to answer any questions for you
When: Saturday, June 11th 2022 | 9am-4pm (Rain or Shine)
Where: Celina, Texas – Exact locations are released as the date nears
Cost: Tickets are $30 online.
Advance tickets are available here online, but they are not printable and tickets will need to be picked up starting at 8 a.m. on tour day at The Outpost, 8772 County Road 101, Celina TX 75009.  Same-day tickets may also be purchased there.
This tour is hosted by the Celina Garden Club and it was such a treat to attend their last tour. They host the tour every two years and this year the tour winds through the picturesque countryside of Celina, providing stunning views of its vast farmlands and gently rolling terrain as well as rare glimpses at several of area's most impressive gardens.
Food offerings will be available and are still in the works. Right now they have planned for fresh prepared appetizers, food trucks, and jar items to take home. Checkout some highlights below from the 2017 Celina Garden tour that I personally took.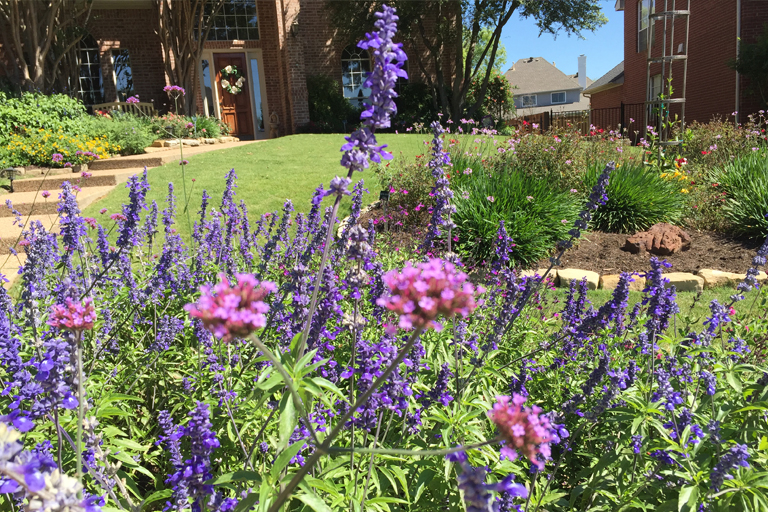 Another tour that I always like to mention is the North Texas Water Garden Society Pond Tour. The tour is on June 11th & 12th and it is a 2 day self guided tour of 36 of their member ponds all across the Dallas Metroplex. The tour also consists of several ponds that are on the enchanted night tour that are open till 11:00 p.m. Instead of tickets they sell a tour book guide for $20 which features the pond listings, descriptions, directions and color pictures. One book per carload will get you access to everything. See the Pond Tour page for more details.
I also wanted to mention that some of the Garden Clubs like the Southlake Perennial Garden Society alternate every other year, so if you don't see your favorite tour on the list, they will likely be hosting their tour next year.
I am always looking for additional tours to add, so if you know about any other gardens tours for 2022 please make sure to share them with me. I want to get the word out so these amazing organizations can have the best turnout possible as they use their proceeds for scholarships and educational community events.
-Denise