We had a great time with the family last night carving pumpkins and swinging by the Gunter First Baptist Church's Halloween Trunk-or-Treat event. Mom made those cute little skeleton desserts for the event. Checkout the recipe here to make your own next year.
Wanted to share a really cool Halloween tree that I saw at the Denver Botanical Garden in Colorado. Mom and I can't wait to make our own next year.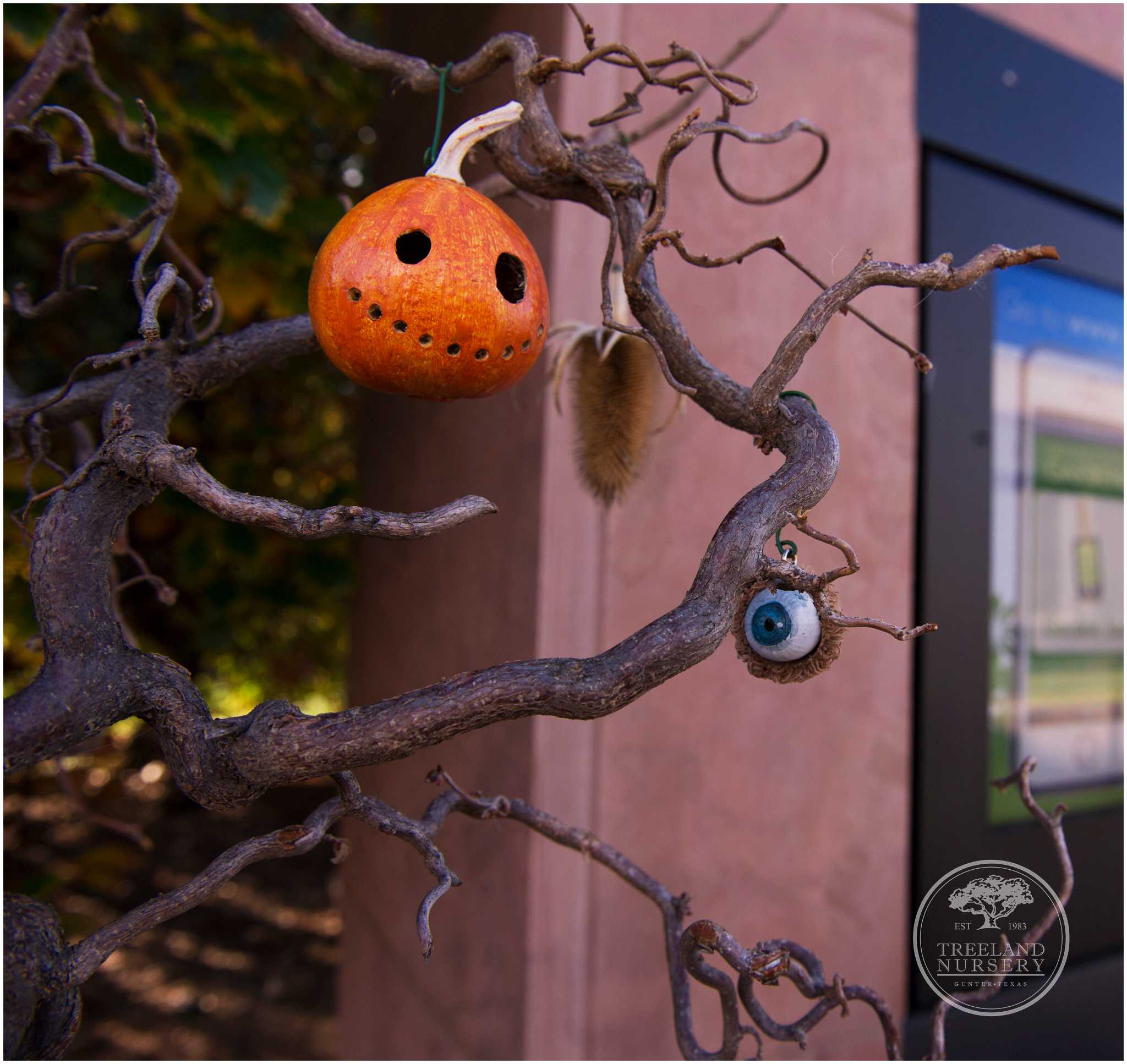 After securing their large grape vine branch into a decorative container, they filled the pot with soil. They used a variety of pumpkins, squashes, acorns, lotus pods, and okra that they dried out last year in order to make ornaments with this year. 
They carved faces into some, painted eyes on Bur Oak Acorns, glued eyes onto lotus pods, and painted others solid. The end result is a really unique mixture of textures and colors.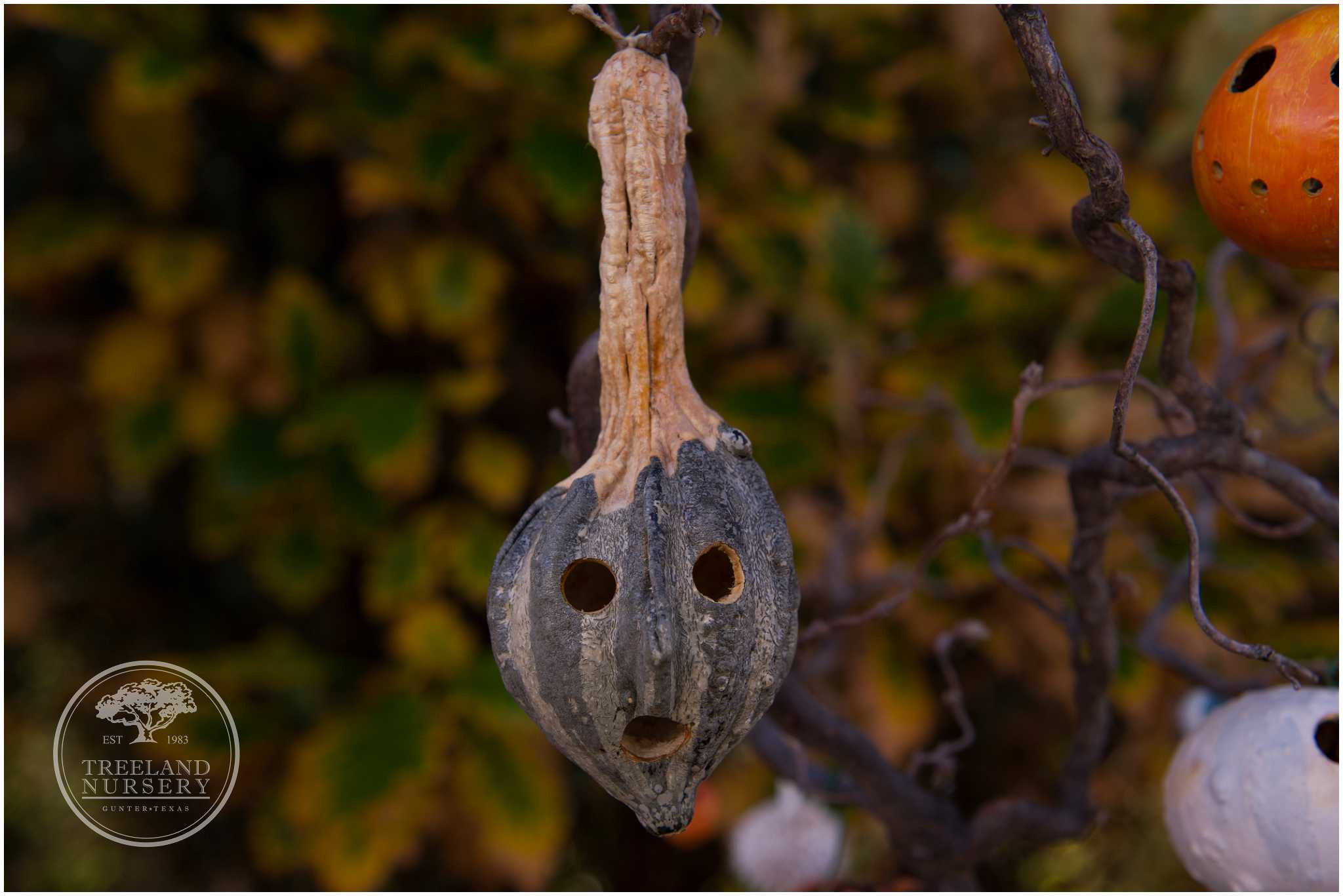 We are wanting to use some pine cones and sweet gum tree pods on ours next year in addition to Denver's ideas. Possibly adding some moss on top instead of the exposed soil. Any cool ideas you have thought of?
Wishing you all a safe and happy Halloween tonight!
-Denise