This is an updated version of an older post that I shared 2 years ago. It has great information about the upcoming Hummingbird Migration that passes through North Texas. This year we are expecting the Hummingbirds to start arriving around March 15th, 2020 so go ahead and get your supplies ready this weekend.
There are many varieties of Hummingbirds that migrate through North Texas with the most notable being the Ruby-throated Hummingbird. The Males are the ones who actually have the ruby coloring if you can spot them.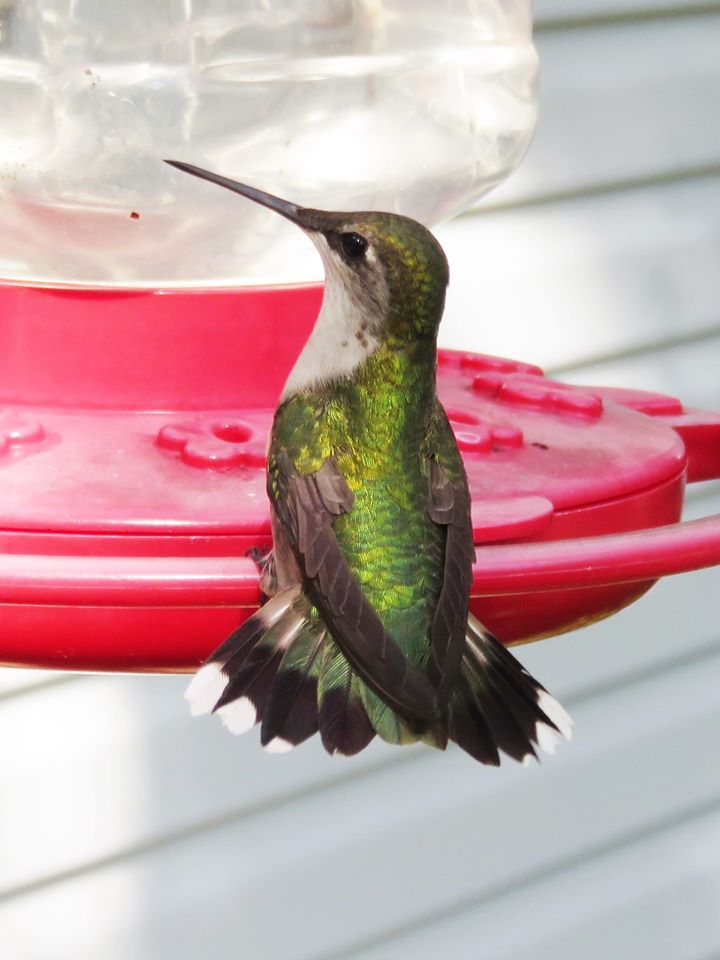 The Spring migration always starts in March. Many Hummingbirds arrive in late March and then stay in North Texas until May to make nests. It takes about 45 days from the time they start their nest until the babies mature to fledglings. If hummingbirds start soon enough they can even have two nests per year. For nests the use a mix of spider webs, moss, tree sap and other materials. Most will stay until their Fall departure in late October when they head South.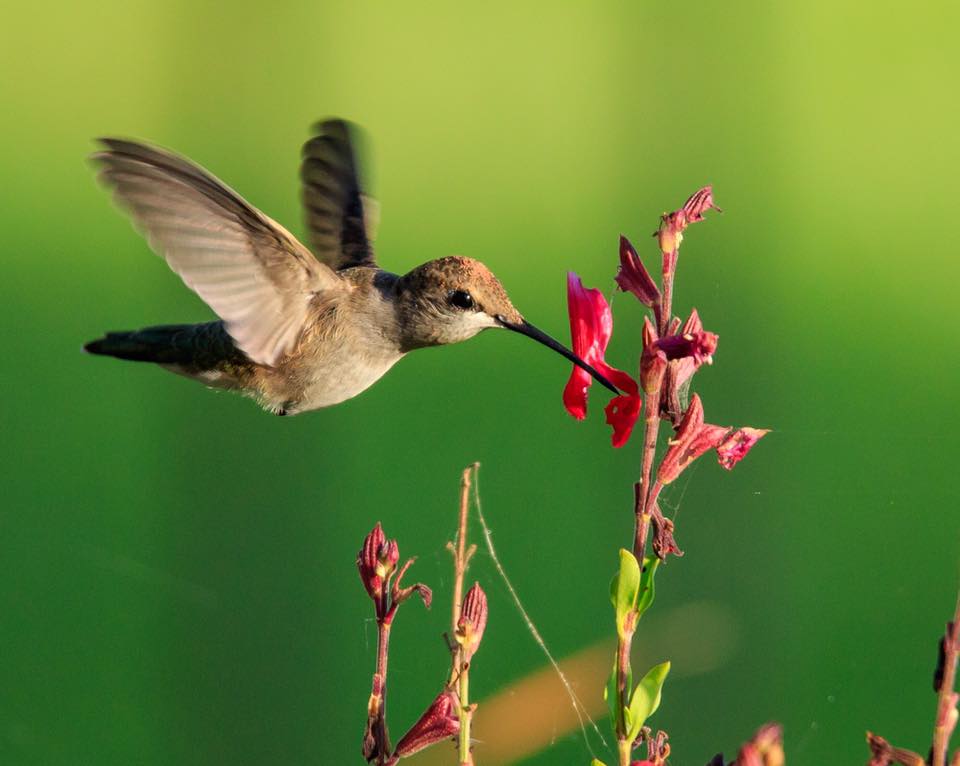 A few tips for feeding Hummingbirds:
Mix 4 cups of water and 1 cup of sugar for the nectar.
Never add red food coloring, honey or artificial sweeteners to the nectar. The red dye destroys their intestines.
 If you plan to store nectar in the refrigerator, boil the water first before storing your nectar solution.
Clean out and refresh the feeders twice a week when its 90 degrees or cooler.
When it's over 90 degrees then clean out the feeder every other day or add some hummingbird micronutrients to help prevent mold and mildew.
Use a dishwasher safe feeder for easy cleaning.
Dawn soap does not harm the birds.
Place the feeders far apart to avoid fighting between Hummingbirds.
Place your feeders in the same location every year since Hummingbirds memorize the locations.
Leave your feeder outside from early March -November 30th.
Place lots of red items out in your yard like chairs, pillows and pots to attract them.
Some interesting facts about Hummingbirds that I learned from Birdie over at the Mckinney, TX Wild Birds Unlimited Store is that Hummingbirds are very intelligent and use facial recognition. They have a wonderful memory and remember every feeder and flower that they visit along their migration. This is why it is so important to keep their feeders in the same locations.
Alse their predators are frogs, praying mantis and spiders so please make sure to keep their feeders far away from any areas where those might be.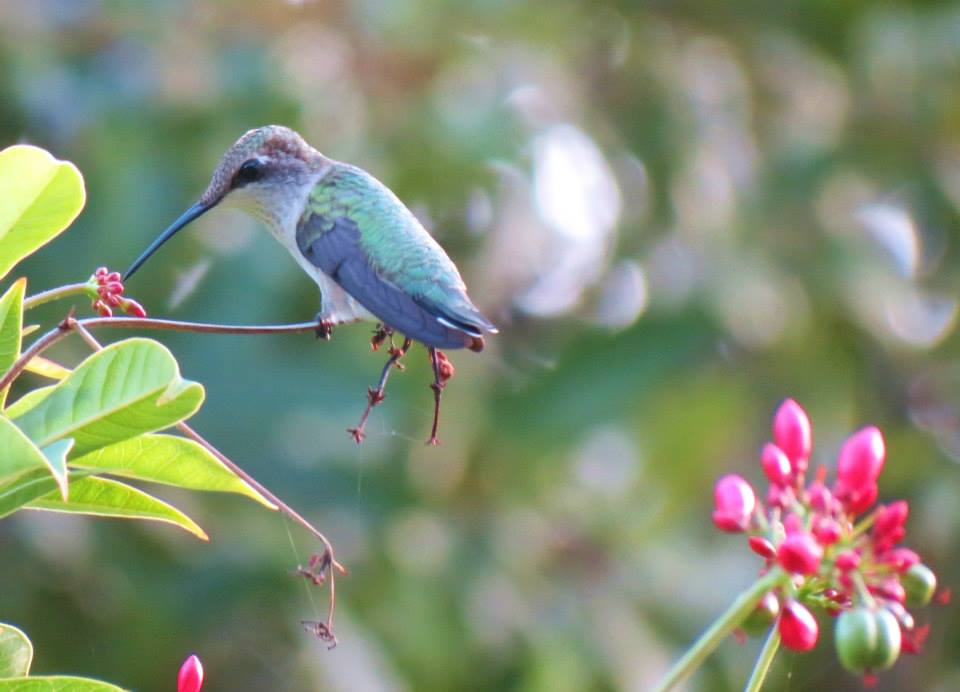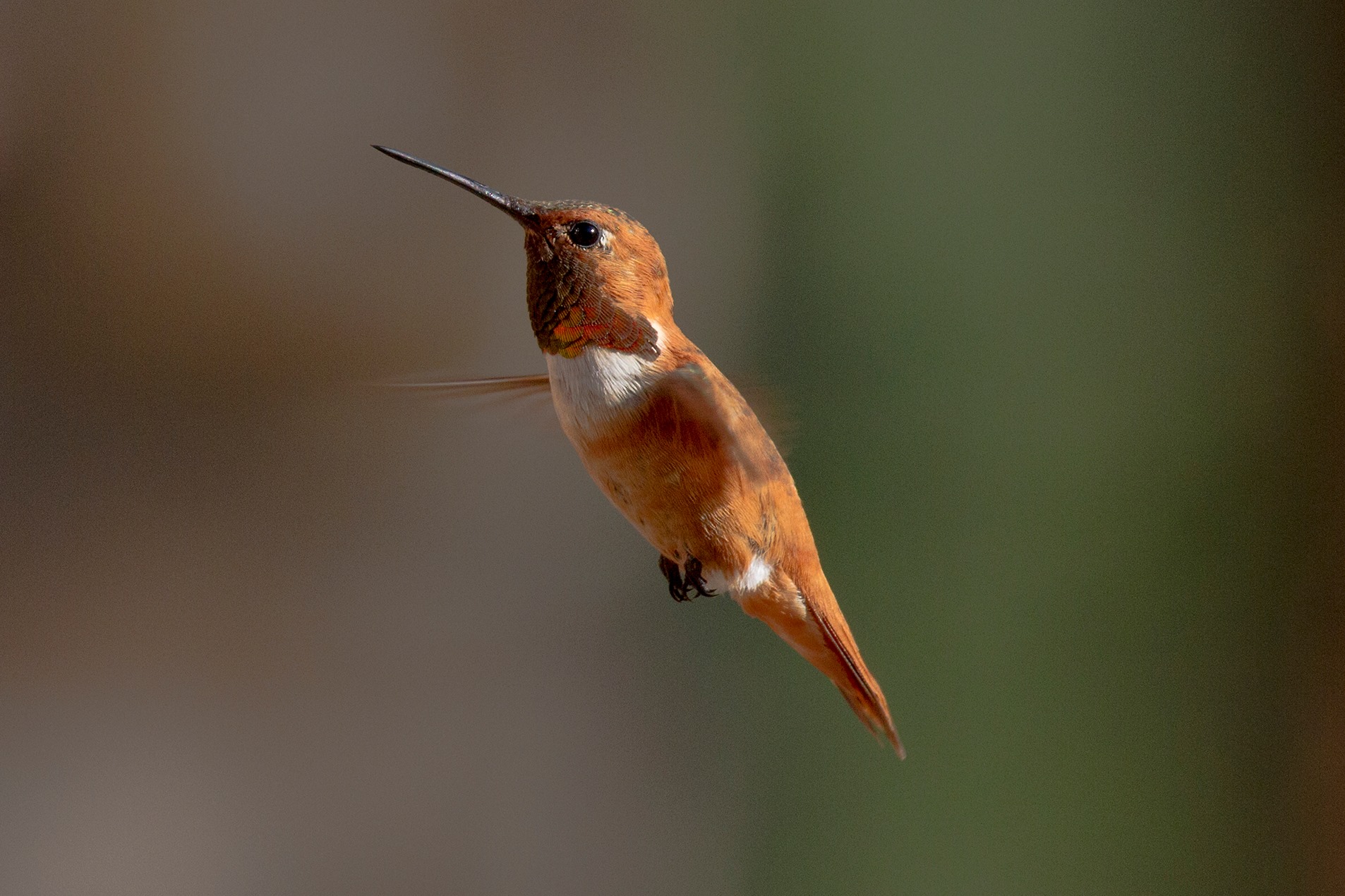 If you want to learn more about North Texas Hummingbirds checkout the wonderful blog written by David Hart at Wild Birds Unlimited by clicking here.  Also a big thanks to Sheryl, Kimberlie, Gay, and Phil from my DFW Wildlife Group on Facebook for letting me use their amazing pictures in my blog. The headline image was taken by Kimberlie Sasan. If you need any supplies make sure to checkout the Wild Birds Unlimited store. They have one in Mckinney and Dallas, Texas.
-Denise