We Texans sure do love our crape myrtles, unfortunately so does this fairly new pest to North Texas called bark scale. Do not fear though, as it's easy to treat. Crape myrtles are a very hardy trees with lots of reserves, so it would take several seasons of bark scale for the tree to succumb to this pest. Bark scale originates from China and was brought to the U.S. in 2010. A&M has identified this pest as Eriococcus lagerstroemiae, and suspects that it was brought into the U.S. on a crape myrtle plant.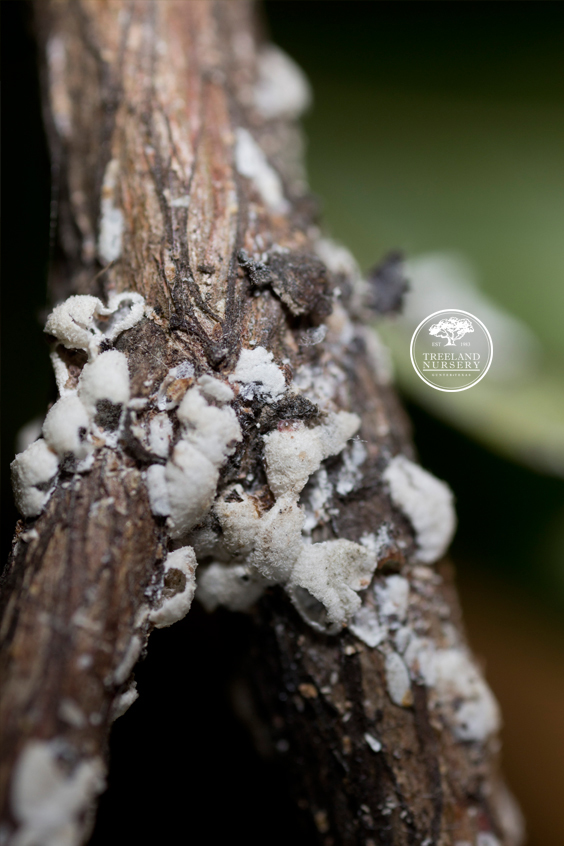 Many people who call us describe their trees as covered in white dots, or white cotton like bumps. They often think the white dots are a fungus, but it is in fact a bug. If you smash one when it's alive it will actually ooze a reddish-pink liquid. You will oftentime see black sooty mold in addition to the white bark scale. Black sooty mold literally looks like black dust on your leaves and bark. The scale sucks the sap from your branches and tree trunks and then the sugars and yeast in the sap attracts the mold. They go hand in hand, but black sooty mold is really just a cosmetic issue. Treatment for the black sooty mold is not recommended and once the scale is terminated then the black sooty mold will disappear as well.
To kill the scale we recommend Bayer Advanced Tree and Shrub Protect and Feed Concentrate. It comes in granular and liquid form, and provides 12-month long-lasting systemic protection against the scale. The application rate depends on the tree trunk size, so you will just need to measure around the tree trunk and then pour the appropriate portion of granules or liquid around the base of the tree. Please read Bayer's label for application rates needed for your tree, and for additional information. This product is readily available online and at most local home & garden stores such as Lowes and Home Depot.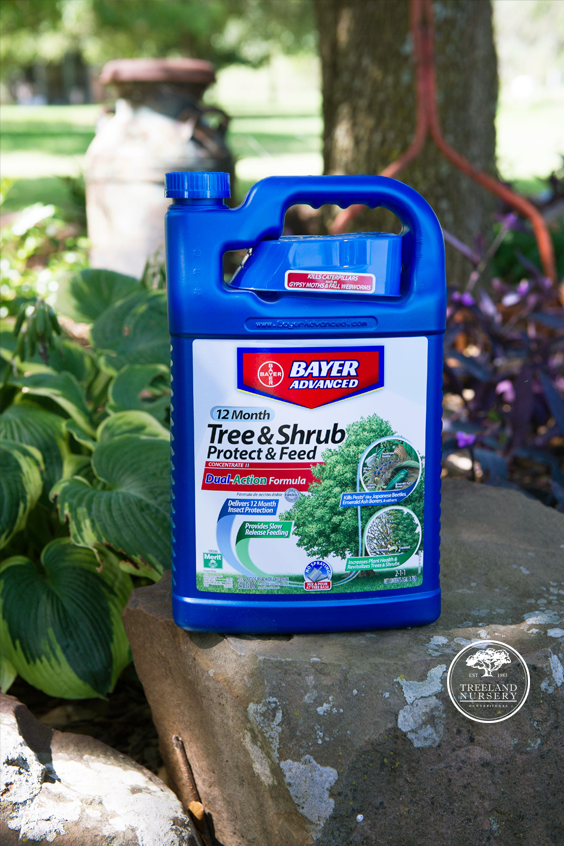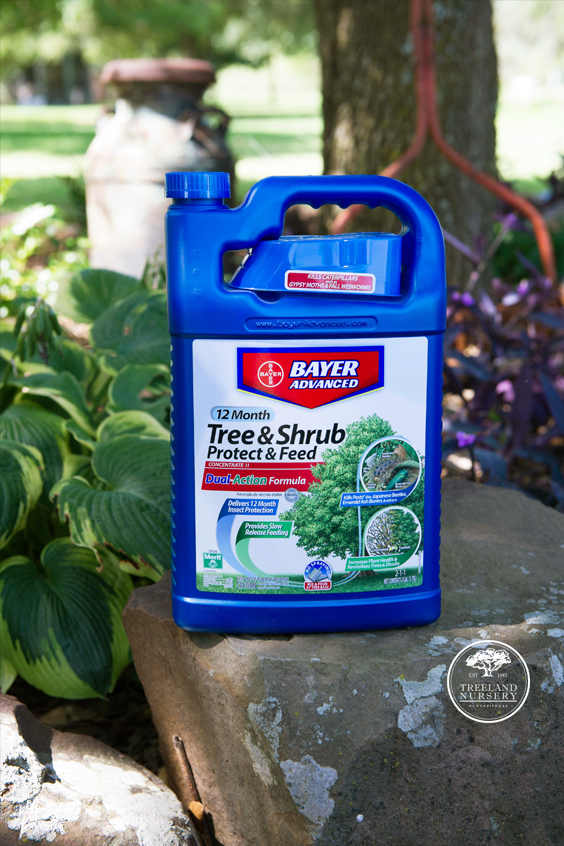 I do want to mention that we are in no way paid or sponsored by Bayer. Over the years we have just found their products to be the perfect fit for our customers needs. Generic brands might be available, but just make sure they contain Merit. The best time of year to treat is between May-July when the scale are most active. After the scale has died you will just see a white shell as shown in the pictures above and you will not be able to see any pink coming from the scale once smashed. The white shells often take a while to fall off but you can gently brush them off to make the tree cosmetically more attractive.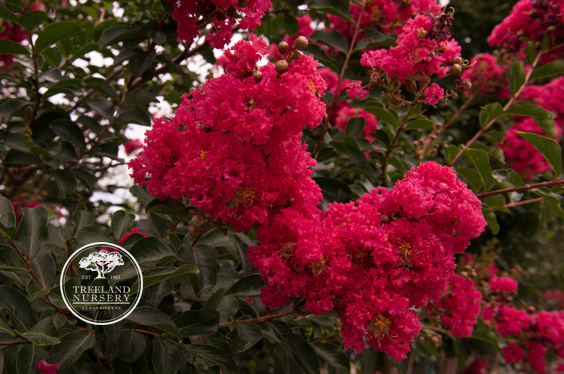 Crape myrtles are still a tree that we highly recommend for North Texas as they are adaptable to a wide range of soil types, heat tolerant, and drought tolerant. Occasional pests here and there are going to happen to all trees as some point, but this is super easy to treat. Crape myrtles are also know for their resistance to powdery mildew, and can thrive in the sun and part shade.
I hope you have found this information helpful. I will be sharing more information and treatment plans for other common North Texas pests as they come about. The scale pictures were taken by my talented photog friend, Lauren.
-Denise