Fall in Texas means Football season, and what better way to get in school spirit than at the Homecoming Tailgate party! This is an annual event in town where all of the local business' and organiztions provide free food to the community. Mom and I were so excited to join in on the fun this year, and baked several hundred cookies to pass out from Treeland. Some of the crowd favorites were Aunt Joyce's homeade oreo cookies, and Mom's chocolate no bake cookies. We jokingly told everyone that the secret recipes were $100, but had a change of heart and decided to share the top 2 crowd favs. Enjoy!
Joyce's Homemade Oreo Cookies
Servings:
Makes 2 dozen
Time:
Prep Time: 15 Min
Total Time: 30 Min
Ingredients:
1 Box devil's food cake mix (no pudding)
2 Eggs
1/3 Cup shortening
1 Can vanilla frosting
Directions:
Heat over to 350°. Stir together mix, eggs, and shortening until completely blended. Do not use an electric mixer. Grease cookie sheet. Roll mix into balls and place on cookie sheet. Bake until cookies start to crack, and then take out. Let the cookies cool completely, and then add frosting to half of the cookies. Match iced halves with un-iced halves to make the cookie sandwich.
Source: Joyce Reed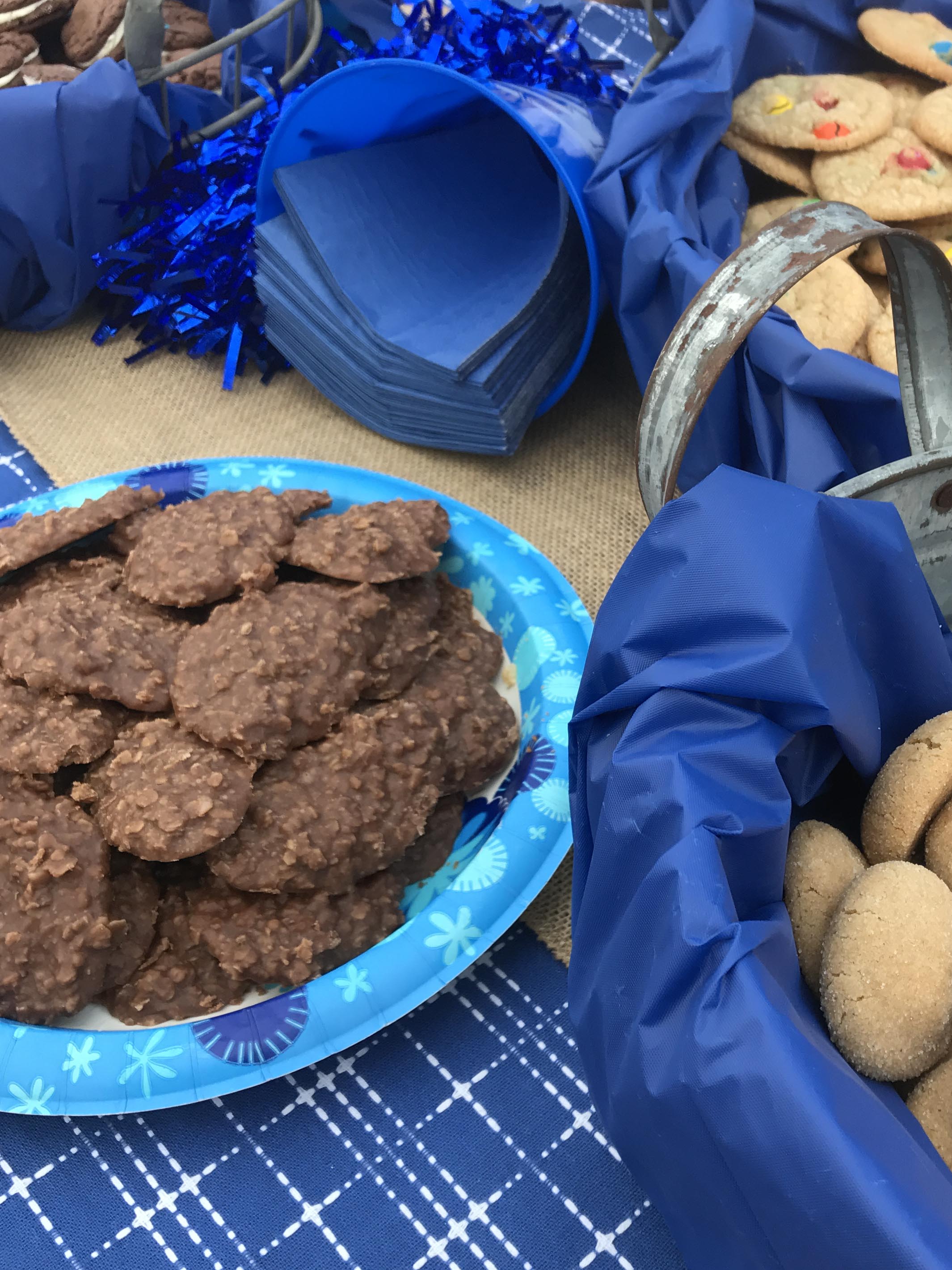 Chocolate No Bake Cookies
Servings:
Makes 2 dozen
Time:
Prep Time: 5 Min
Total Time: 20 Min
Ingredients:
2 Cups sugar
1/2 Teaspoon salt
1/4 Cup cocoa
1/4 Cup margarine
1/2 Cup milk
1/2 Cup peanut butter
1/2 Cup coconut
1 Teaspoon vanilla
2 Cups minute oats
Directions:
Bring sugar, butter, cocoa, and milk to rapid boil; boil for 1 1/2 minutes; remove from heat. Add vanilla; beat in peanut butter; then mix in oatmeal. Add coconut, and drop with spoon onto wax paper.
Source: Pat Reed
We hope you are able to give these a try. -Denise